Description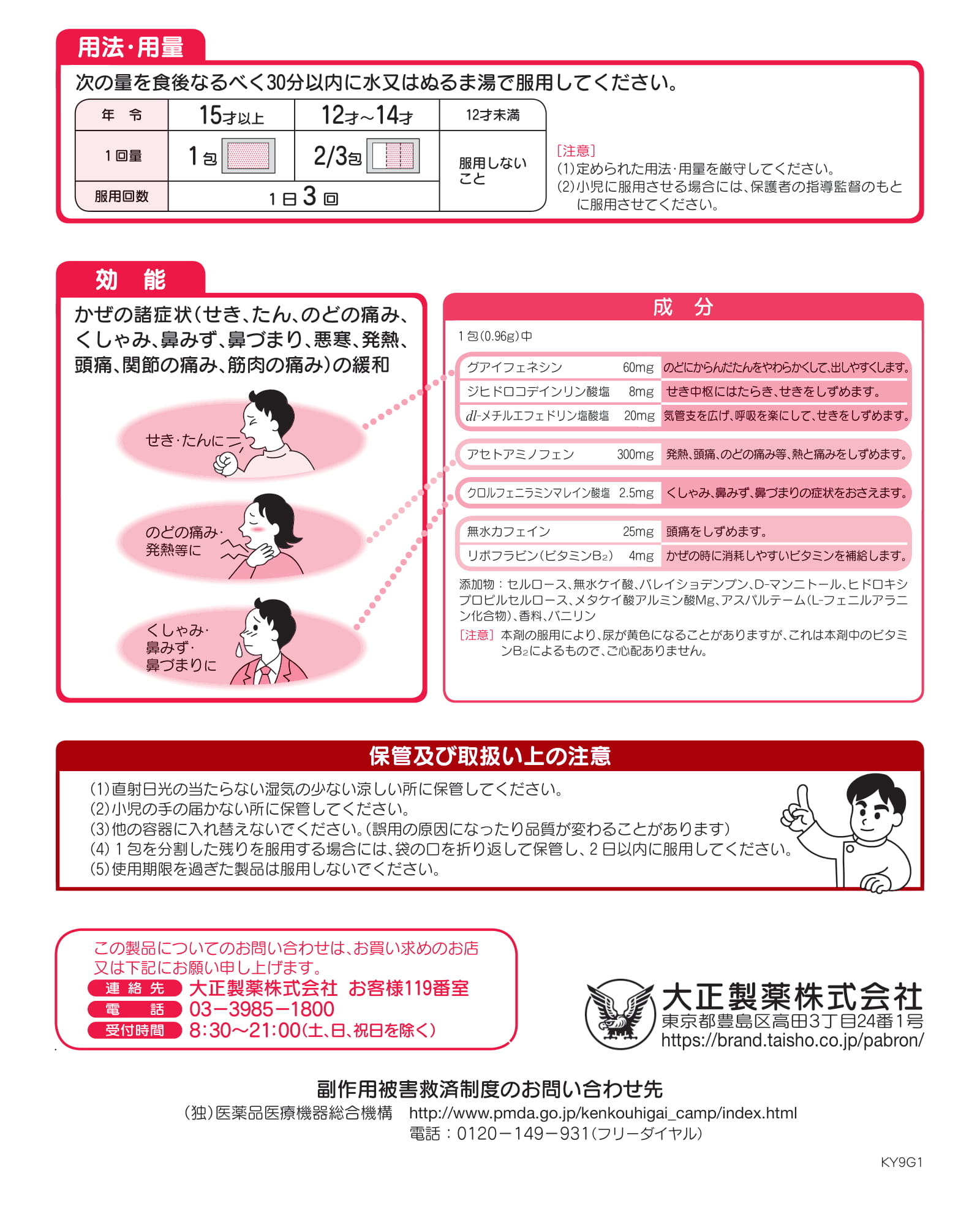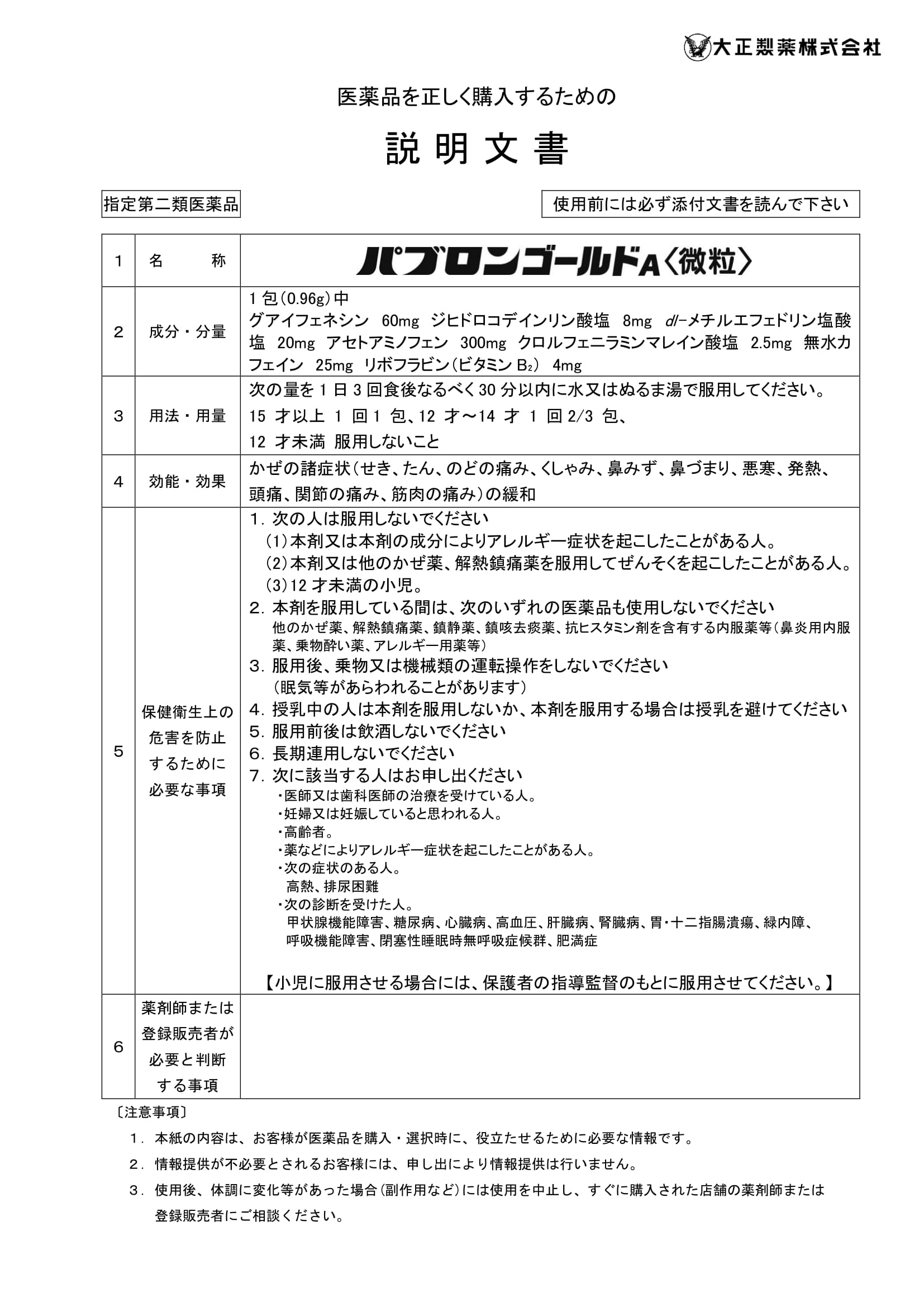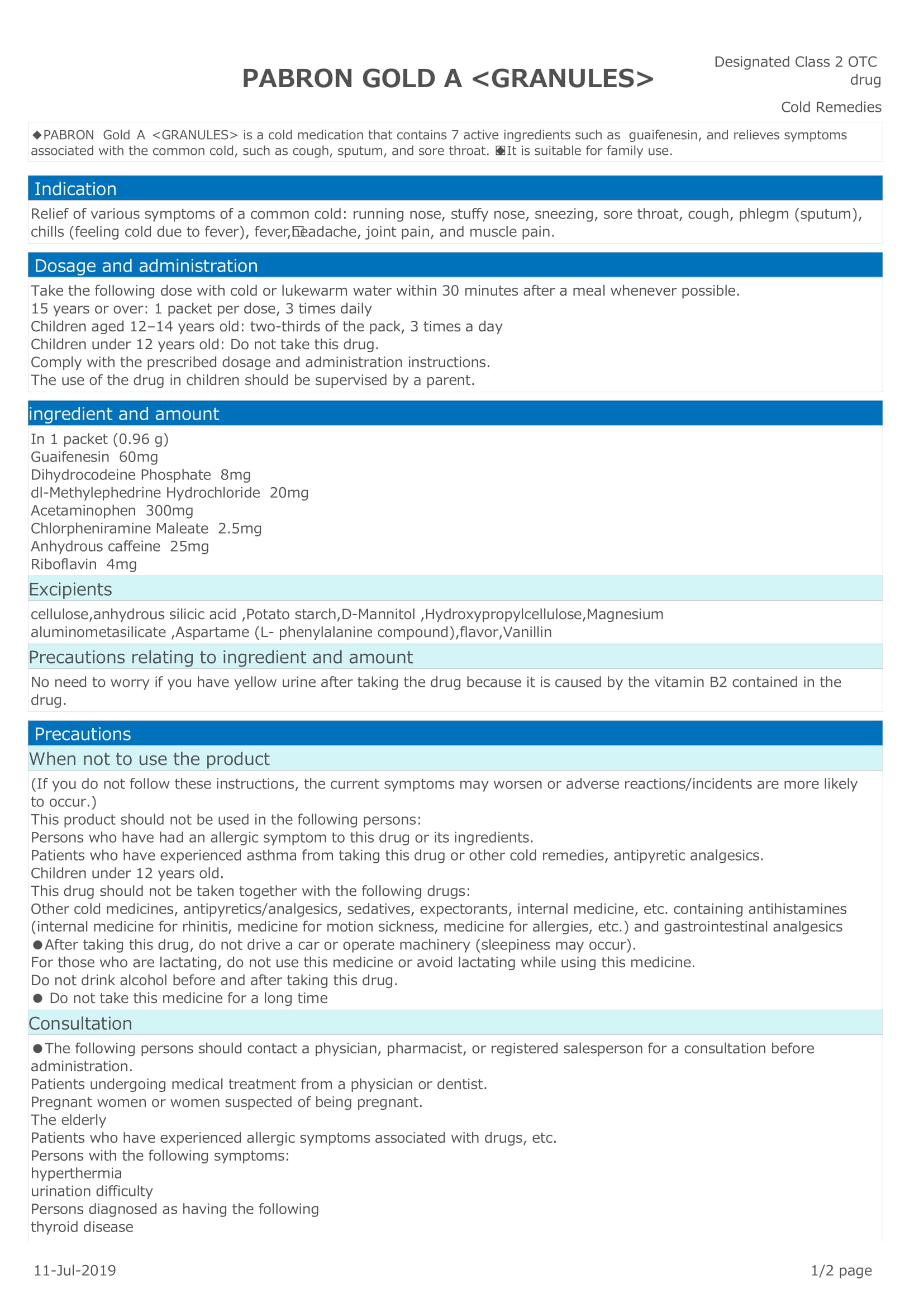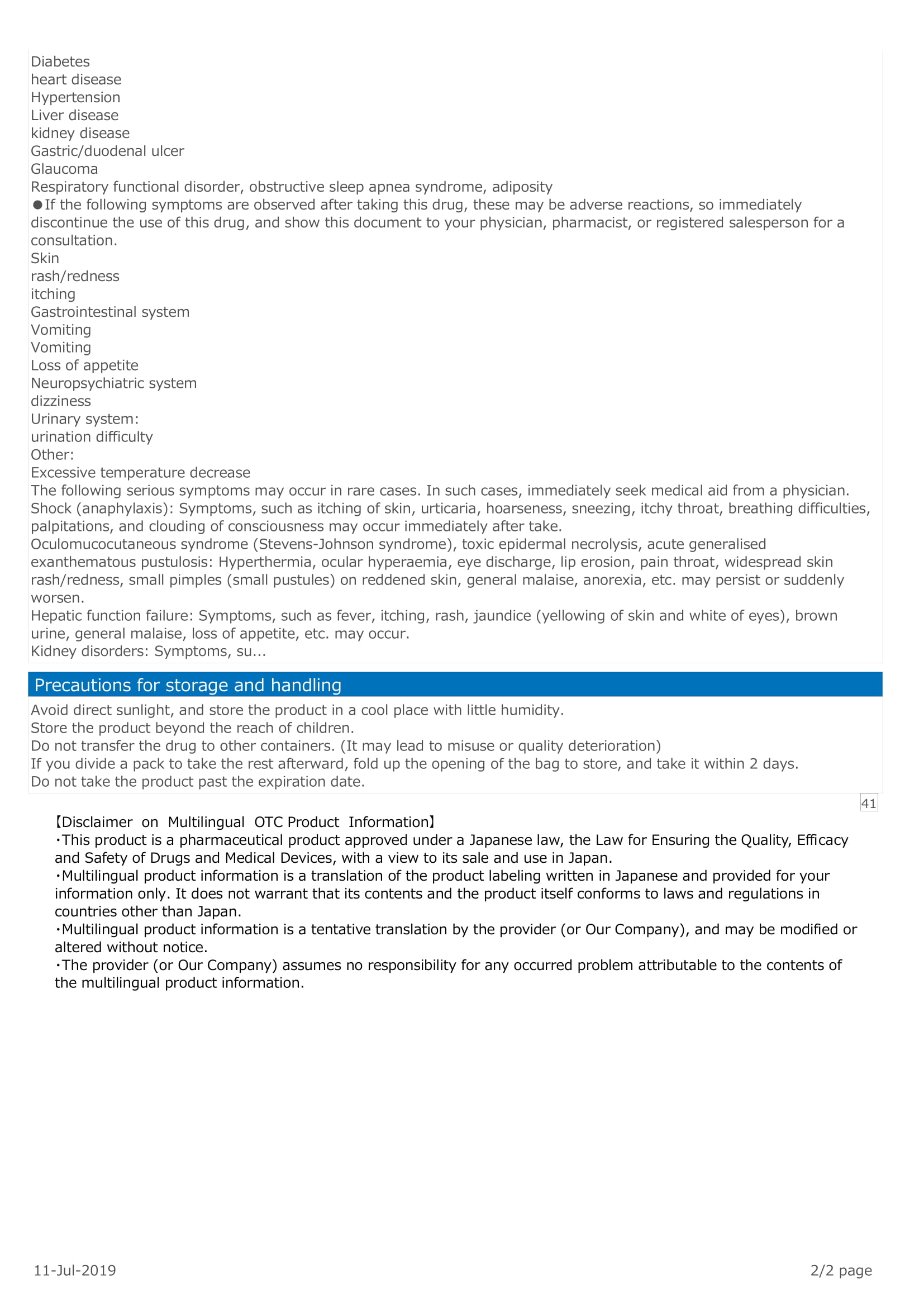 Taisho Pabron gold a comprehensive gold medicine is a common cold medicine for Japanese families. Its patented ingredients are easily absorbed in the stomach, so fever, headache and cough caused by colds can be quickly relieved. 
In addition, Taisho Gold Gold A Particulate Cold Medicine also replenishes the loss of vitamins in the body caused by a cold. After a common cold, people tend to experience symptoms such as loss of appetite, fatigue and a sense of tiredness. 
This formula contains vitamin B1 and vitamin B2, which can compensate for the large amount of vitamins depleted by colds in the body. Symptoms of colds are relieved and the body recovers quickly.
Product Specifications

Place of manufacture (manufacturer): Japan (Taisho Pharmaceuticals)
Quantity: 44 packs
Formulations: Granules
Shelf life: 36 months
Ingredient (content per 1.2g)
Acetylaminophen・・・・・・・・・・・・・・・・・・・・・ 300mg
Dextromethorphan・・・・・・・・・・・・・・・・・・・・・ 15mg 
Cycloheximide tablets・・・・・・・・・・・・・・・・・・・・・ 10mg
Potassium healing wood sulphonate ・・・・・・・・・・・・・・・・・・・・・  60mg 
Caminosanolamine malate・・・・・・・・・・・・・・・・・・・・・ 2.5mg
Caffeine Anhydrous・・・・・・・・・・・・・・・・・・・・・ 30mg
Vitamin b1・・・・・・・・・・・・・・・・・・・・・ 8mg 
Vitamins b2・・・・・・・・・・・・・・・・・・・・・ 4mg 
Usage and Dosage

Take 3 times a day, within 30 minutes after a meal.
Over 15 years old: 1 sachet 1 time

Ages 12-14: 2/3 packs per session

Not suitable for use under 12 years of age.
Indications and Effects

Effective relief for all symptoms of colds:
runny nose, nasal congestion, sneezing, sore throat, cough, phlegm, fever, headache, arthritis, muscle pains
Precautions for use

Do not take if you have a history of egg allergy.

Children should consult a doctor and be supervised by a guardian when taking this product.

Do not use with any other medication while taking this product.

Do not drive any mechanical implements after taking the drug.

Do not drink alcohol before or after taking the drug.

Do not take this medication while breastfeeding.

Pregnant women, those with high fever and those with difficulty in urination should consult a doctor before taking the drug.